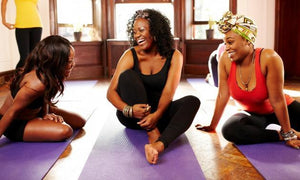 A Woman is the full circle. Within her is the Power to Create, Nurture and Transform."
-Diane Mariechild
Enjoy a yoga class with a TWIST!!!
Women Offering Empowerment is a total Mind & Body experience, building strength, balance, and flexibility on and off the mat.
Connecting women over Yoga and Conversations
Drinks + Light Refreshments
This beginner Vinyasa style flow will connect the body and breath, focusing on calming the mind.