Save The Date!
At the Women Veterans Wellness 1- Day Retreat, we honor and celebrate the incredible strength, resilience, and sacrifices made by women who have served in the military. We recognize that the challenges faced by women in the armed forces can be distinct, and our aim is to provide a safe and supportive environment where you can connect with others who share your experiences.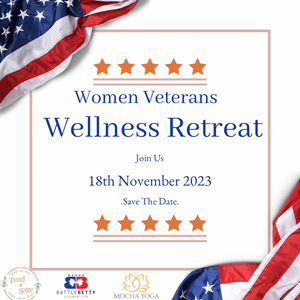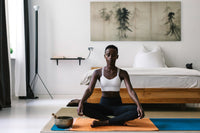 Join Mocha on the Mat!
Your wellness goals for 2023? Mocha Yoga is key!
Check out the Dirty 30 core activation yoga class on Tuesdays and Thursdays.
Still can't find time to join a community class check out our private or corporate class packages!
Private Yoga Classes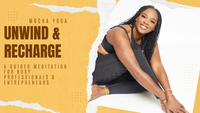 Educate. Empower. Elevate.
    Let Your Light Shine Before Others!
Enjoy this free guided meditation and be sure to subscribe to Thee Mocha Yoga on YouTube for our meditation library!
Listen Now
Testimonials
Classes are super user friendly. Shannon gives alternative poses which I usually use until I'm a pro at my poses! Love the reminders to breathe because I focus on poses and then breaths ..
I look forward to every class I'm able to attend!
5 stars. Highly recommend !!

Leah
Where do I start this class was so relaxing , motivating , heart pumping , invigorating all at the same time. I have learn so many techniques from controlling my breathing, to getting in tune with my body/muscles . Thanks so much to my instructor Shannon . Each class is so enjoyable!

Alexendria Mccullough
Mocha Yoga was such an awesome event Spotlight Programs Board did a few weeks ago virtually. Shannon was so great to work with and was very engaging. I could tell from the comments that students loved it!

Yabi D
Our students enjoyed their mocha yoga class. Shannon was an amazing instructor who provides a phenomenal yoga workshop during midterms for our students. Yoga in the library was a big hit and students are already requesting another session. Thank you for providing our students with a remarkable experience.

Marsh